Calgary housing market draws home search app as affordability worsens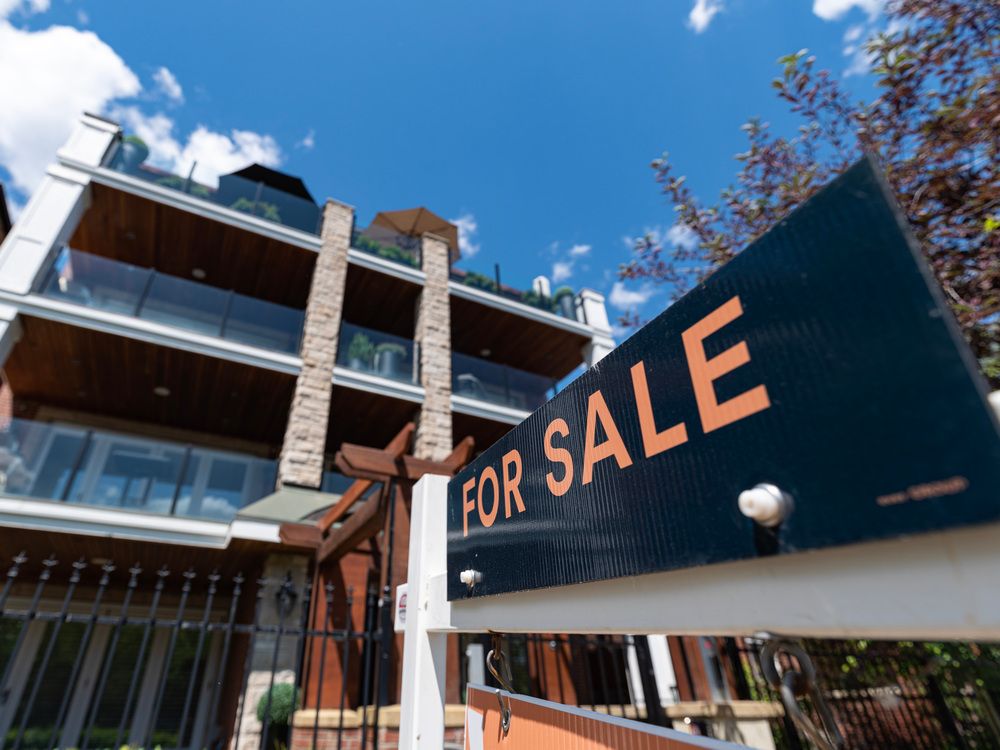 Rising prices, low supply and high demand complete with bidding wars made Calgary 'natural next step' for HouseSigma
Article content
The scarcity of available real estate in Calgary, coupled with rapidly increasing costs and an overwhelming demand, has pushed the dream of homeownership out of reach for many people, including Farah Meghani.
Article content
Having called Calgary her home for the past eight years, Meghani has a stable job in the oil and gas field and is eagerly looking to secure a place she can call her own. Beyond just seeking a living space, she views homeownership as a crucial investment in her future.
Article content
"As an immigrant, my mother lives somewhere else and I live somewhere else," she said. "I eventually want her to come here. But the thing is, I can't afford anything that's a little bit bigger right now."
Despite her unwavering determination over the past two years, Meghani's quest to become a homeowner has been met with disappointment due to the city's stubborn and unforgiving housing market conditions.
In June, the Calgary real estate market set a new sales record, with benchmark prices rising for the sixth consecutive month due to persistently low inventory levels. Sales reached 3,146 units, slightly exceeding the previous month, driven mainly by a 48 per cent increase in apartment condominiums, according to Calgary Real Estate Board (CREB) data.
Article content
New listings rose compared to the previous month, but remained 36 per cent below last year's levels, and were at the lowest level for June in nearly two decades. Average prices experienced a slight decline, but median and benchmark prices increased by 0.59 per cent and 1.38 per cent, respectively.
"The demand for housing remains robust, bolstered by a healthy labour market and increased migration levels, which helps offset the impact of higher lending rates," CREB's chief economist Ann-Marie Lurie said in a report on July 4. "Although we have seen some recent improvements in new listings, particularly for apartment condominiums, it is not enough to cause any substantial change from the low inventory situation in our city. While new home starts are on the rise, it will take time to observe their impact on supply."
Article content
The housing market situation in Calgary has garnered significant attention from both the public and private sectors, leading to the emergence of innovative solutions and increased support for people seeking homeownership, including Meghani, who remains optimistic and resolute in her pursuit of buying a place.
Michael Carney, director of business development at HouseSigma Inc., whose smartphone application filled with housing market information was initially established in Toronto in 2018 and later expanded to Vancouver, spoke enthusiastically about the company's recent foray into Calgary.
"The Calgary market has been very, very active," he said. "There's a lot of economic opportunity in Calgary that is attracting Canadians to the area and this made it a natural next step for HouseSigma to be our next expansion efforts. When we see a very active market, where there's a lot of offers, there's a lot of bidding wars, having additional information can be a significant asset (for homebuyers and investors)."
Article content
So far, Meghani has explored three properties through HouseSigma.
"You can filter everything by what you want and what you don't want. And then you just schedule the viewing and you go view the property. It's so easy," she said. "If you don't have a computer, that's fine. You do everything on your phone anyway."
When we see a very active market, where there's a lot of offers, there's a lot of bidding wars, having additional information can be a significant asset

Michael Carney, HouseSigma
Meghani's property search with HouseSigma has been relatively smooth, but she is now facing the challenges brought about by rising interest rates.
"On a single income, it's hard to afford anything right now with the increasing interest rates, plus the housing market, so I don't think it's a good time to buy," she said. "Maybe in the next two, three years, I'm hoping that everything settles down."
On July 12, the real estate market faced yet another setback as the Bank of Canada raised the overnight rate by another 0.25 per cent to five per cent. In early 2022, the rate was 0.25 per cent.
Article content
In addition to rising interest rates, Meghani said the competition for housing has intensified due to a considerable migration of people from Toronto and Vancouver, coupled with high immigration rates.
Carney said that sentiment was also reflected in the app's data.
"We've been seeing interest because as affordability concerns have impacted the Toronto and Vancouver real estate market, it's driving demand into Calgary," he said. "Even though the interest rate has its nationwide effects on the market, we're seeing increasing interprovincial migration into Calgary."
Carney said rising interest rates caused a notable decline in activity in both Vancouver and Toronto, but Calgary also experienced a brief slowdown for a few months. Nevertheless, he said things have started to dramatically pick up in Calgary.
Article content
In general, transparency, accessibility and affordability are all major challenges in the Canadian housing market, Carney said. HouseSigma provides real estate data to consumers to help give them the knowledge needed to make informed decisions. This approach benefits buyers and investors, and also helps realtors understand their clients' preferences and align their expectations more effectively.
But despite the benefits and availability of tools such as HouseSigma, the ultimate deciding factor for millennials like Meghani remains affordability.
Home prices to end year 8.5% higher: Royal LePage

Calgary real estate sets another sales record

First-time homebuyers worried about coming up with down payments
"I was looking to see what kind of options I have on the market and then the whole market blew up and I was like, OK, well, I can't really buy right now," she said. "So, I'm taking a step back to see if I can save some more and put that down."
• Email: [email protected]