An Exclusive Look At Karlie Redd's Lifestyle: Her Caribbean Roots, Her Beauty Secrets, And More! | News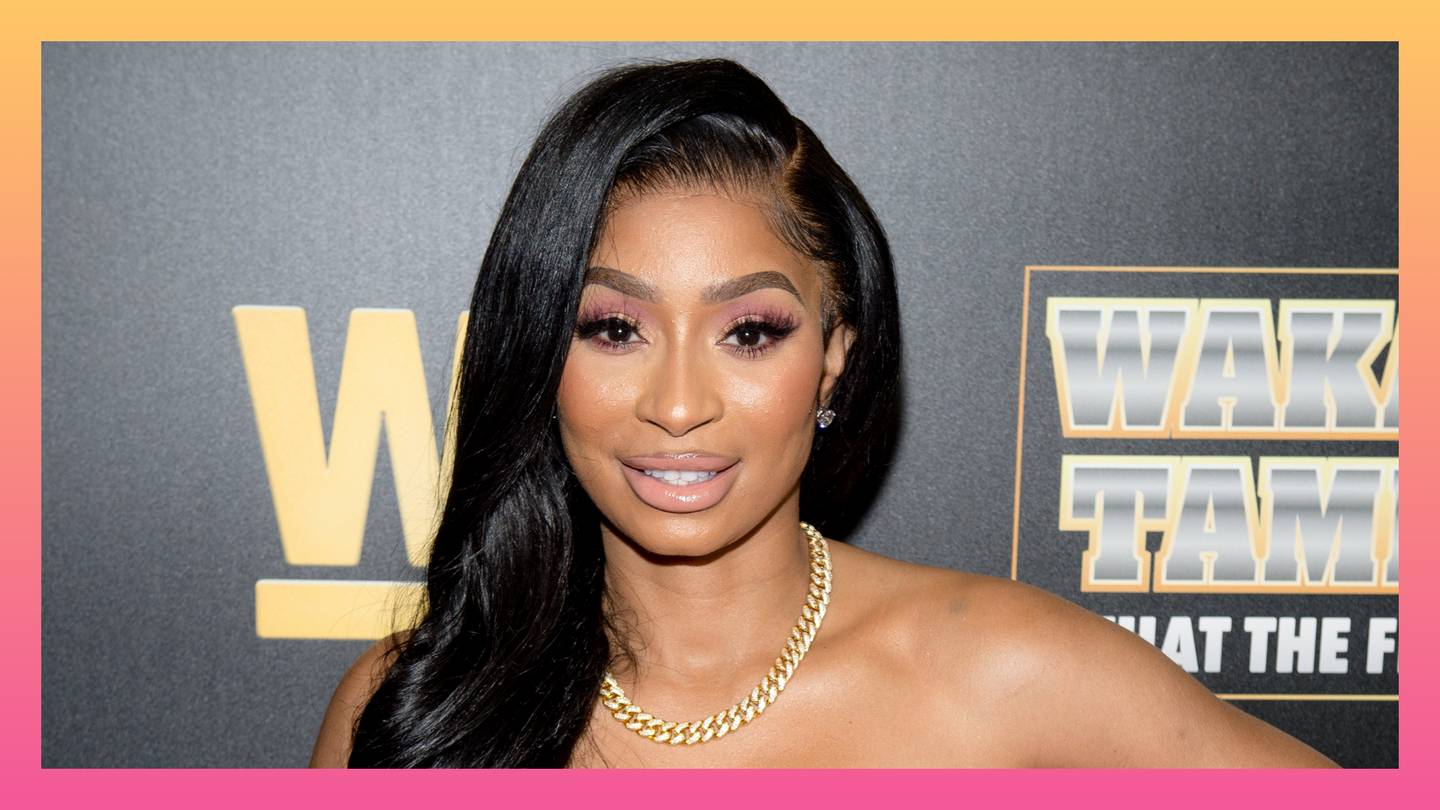 Karlie Redd has been candid about her relationships on Love & Hip Hop for years, but how much do you know about the reality star that stepped on the scene with eye-catching fashions, viral tunes, and jaw-dropping revelations?
Eager to learn more about the actress and recording artist, who recently topped the charts with her new dancehall single "Werk" featuring Spice and Capella Grey, we set up a date to chat about a wide range of lifestyle topics.
We're happy to say Karlie didn't hold back as she chatted about fashion, beauty, self-love, and the biggest lessons she learned over the years. Keep scrolling to get to know Karlie Redd on a personal level.
On Why Her Name Is 'Karlie Redd'
"One of the reasons why my name is Karlie Redd is because of the red in the Trinidad flag."
On How Her Island Roots Inspires Her Personal Style
"I feel like my island roots inspire my fashion choices because, like most Caribbean people, I like to dress boldly! We love bling and bright colors. The wigs and everything must match and coordinate."
On Her Self-Care Routine
"Self-care is very, very important. This is the first time I've ever talked about me using real ingredients in my beauty routine, so you guys are getting a real exclusive. On Sundays, I do a whole skincare regimen with honey. I love to make a mango mask and put it on my hair. When you use real ingredients and not the imitated stuff, it just really grows so good."
The One Food She's Never Tried Before
"I've never had grits in my whole entire life. I don't even know what it tastes like. My friends are like, 'taste it' and I'm like, I don't know."
On Why She Fasts Before Any Major Life Milestone Like Buying A House Or Signing A Deal
"My mom is very, very spiritual and so is my family, So for me, it's a big deal. Whenever I'm about to do something big—like sign a deal—I'm totally focused and praying.
"I only eat fish. It is all about what you put into your body. My mom always says, 'The words that come out of your mouth, you eat them. What you put into your body, you're eating it.'
"You gotta watch what you eat. It's the same thing."
On The Importance Of Self-Love
"When you go through a bad breakup—I've gone through many bad breakups and you guys have seen it all unfold—you learn a lot about the importance of self-love.
"Self-love is not only about caring about yourself but also about giving back to your community. Once a month, I take inner-city youth to a restaurant in collaboration with Pants Up, Guns Down in Atlanta, and I teach them dining etiquette. We always have a great time!"
When She Feels The Sexiest
"When I get my hair done, my makeup, my nails, and put on something really cute. I like to go to a nice restaurant and just feel confident in what I'm wearing and what I'm doing. I think my sex appeal has a lot to do with confidence!"
The Advice She'd Give Her Younger Self
"My mom sheltered me because she's so spiritual, so as soon as I could get outside, I was like, 'Whoa, yes!' So I would definitely tell my younger self to not hang out with the wrong crowd. I wish I would have focused more because I will be so much further."
Why She Invests In Herself
"As a businesswoman, I think it is so important to invest in yourself because no one is going to work harder than you. No one else is going to motivate you more than you. No one else is going to grind for your own more than you.
"Invest in yourself. Put that money back into yourself. You're gonna work hard because it's yours."
The Biggest Lesson She Learned About Building A Brand
"While creating my brand, the biggest lesson I've learned has been to build a good team around you. If you don't have a good team, and they don't understand your brand, you're in trouble."
Her Biggest Hidden Talent
"Growing up, my mom put me in school for music, arts, and performance. I went to Alvin Ailey and another music and performing arts school in Trinidad. I learned a lot of ethnic dancing and jazz dancing and things like that.
I'm more of a professional dancer, so when it came down to hip hop, I was like, 'Oh, sh*t.'  When it came down to twerking, I'm like, 'Oh, Lord.'
How She Felt Charting #1 On iTunes
"It just felt like damn, Karlie! Like everything that you work so hard for, everything that people said you couldn't do—you did it. Yes, it took me longer than usual. Yes, it took me longer than everybody else, but at least I can say before I left this earth, I did everything I said I would do.
"I used my own money to pay producers and pay for studio time. It took me forever, but I didn't stop. I just kept doing music. I am your living testimony.
"You're going to have many setbacks and failures, but you can't give up on your dreams! It can be so discouraging, but let me tell you something, what's for you is for you!"
BELOW, SEE HOW KARLIE REACTED TO 'WERK' GOING #1: 
Editor's Note: This story/interview has been edited and condensed for clarity.
RELATED | Karlie Redd Addresses Plastic Surgery Rumors: 'Let's Keep It Real'